Sponsor a Hamper Program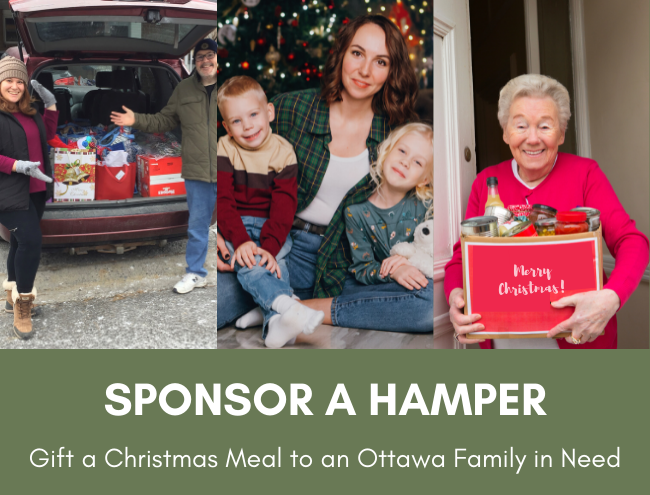 REGISTRATION FOR THE 2022 SPONSOR A HAMPER PROGRAM IS NOW OPEN!
PUT YOUR PERSONAL TOUCH ON CHRISTMAS GIVING! IT IS AS EASY AS 1, 2, 3!
Get matched with an individual or family in need
Put together a festive food hamper for your match
Deliver the hamper to your match and provide Christmas to our neighbours in need
PLEASE REVIEW OUR GUIDELINES BEFORE REGISTERING
If you would prefer to use a hardcopy of the registration form, or if you are interested in sponsoring more than 10 hampers, please contact This email address is being protected from spambots. You need JavaScript enabled to view it.
The Caring and Sharing Exchange is a Registered Charity. Our Charitable Registration Number is 13097 9172 RR0001.