Sharing in Student Success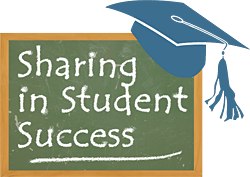 Share in Student Success, Leave no Child Behind
As you may know, the Caring and Sharing Exchange has been the new umbrella name of the organization since September 2011, when a new exciting program called Sharing in Student Success started.
This program provides tangible assistance in the form of grade-appropriate stuffed backpacks.
After the 2017 fundraising campaign, 2,553 children received direct assistance through Sharing in Student Success for the back-to-school season! Another 33 children were helped by other partnering agencies.
How do we know?
Just as we have done since 1915 with Christmas assistance, hundreds of agencies in the area were encouraged to register the names of familes in need who required assistance with school supplies. By cross-referencing the compiled list of over 2,767 registered children, our Co-ordination Service found 230 duplicate applications!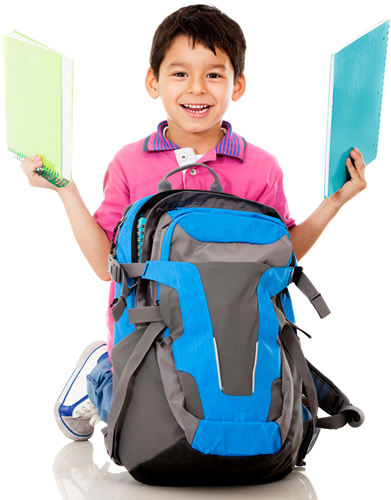 This saved the community $9,200 while allowing your donations to be distributed further to help even more families. Our Coordination Service continues to help thousands of children go back to school with the tools to succeed every school year.
With one in five children in Ottawa currently living in poverty, the organizers expect the need for assistance will continue to rise. Let's give every child the chance to go to school with their heads held high!
"I have a 7-year-old that I work with, and she did not attend school at all last year and the year prior was very poor attendance (due to anxiety and ASD). I registered her for a backpack in hopes that this year we would be able to transition her back into school.
"I just spoke to her mom, and she told me that my client loved her backpack and pencil case so much, she asked to go to school. For the last week and a half, she has been excited to go to school with her new school supplies!
"Her parents are so thankful for the support and the confidince it gave their child, who is now excited to attend school."
– Social Worker, Partner Agency
Going back to school with their heads held high
Children who are reduced to carrying supplies in a plastic bag and wearing torn shoes can easily become targets of bullying and intimidation. Children just want to fit in and feel equal to their peers.
With the cost of living what it is today, our program will ease a lot of already-tight budgets and will ensure that children go back to school with their head held high!
Give them hope! The Sharing in Student Success Program accepts donations all year round.
How did it go in 2017?
| | | | |
| --- | --- | --- | --- |
| | 2017 | 2016 | 2015 |
| Total number of applications for assistance: | 2,767 | 2,632 | 2,189 |
| Total number of duplicate applications found: | 230 | 171 | 86 |
| Children helped by some of our partnering agencies: | 33 | 396 | 521 |
| Total number of children on the Caring and Sharing Exchange list: | 2,553 | 2,065 | 1,582 |
| Children helped with a backpack and supplies from the Caring and Sharing Exchange: | 2,553 | 2,065 | 1,582 |
| Number of children left unhelped: | 0 | 0 | 0 |