Partner Agencies
The Caring and Sharing Exchange has become a significant central social assistance network in Ottawa. We work with a variety of partner agencies across the city to ensure assistance is provided to all families and individuals who face economic hardship in the Greater Ottawa Area.
By letting us know the names of those you plan to help, you will be:
Saving your organization money by not providing help to someone who has already been helped;
Saving other caring organizations like yours money by letting them know who you have helped;
Assuring donors that their donation is used in the most efficient way possible.
Call 343-803-0876 to register as a new Partner Agency!
The Community Navigation of Eastern Ontario (211 Eastern Region) and the Caring and Sharing Exchange work collaboratively to provide assistance to all families and individuals in need in the Ottawa region.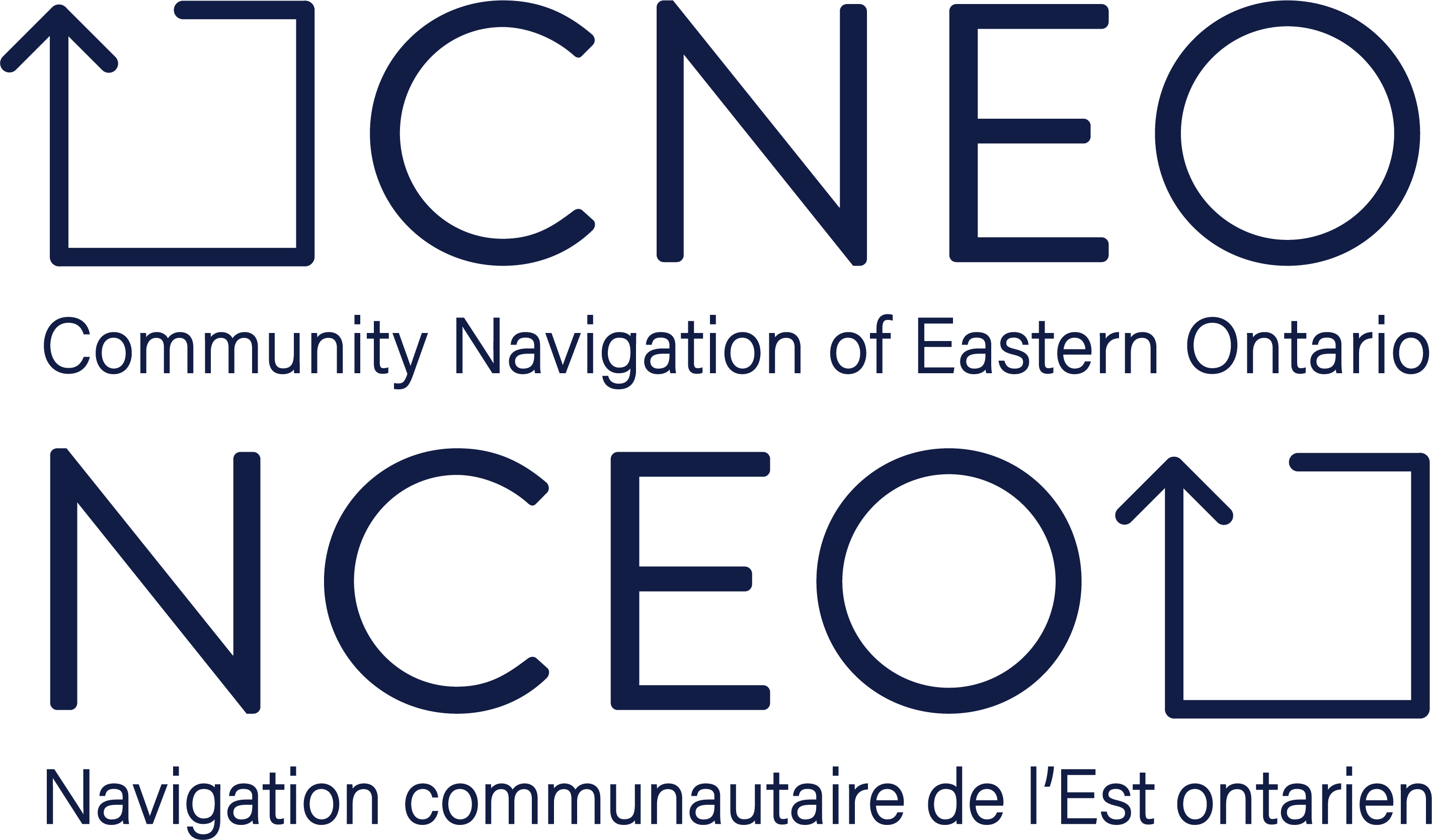 Partner Agencies Christmas Exchange 2023
African, Caribbean & Black Wellness Resource Centre
Aids Committee of Ottawa
Akausivik Inuit Family Health Team
Banff Avenue Community House
Blair Court Community House
Britannia Woods Community House
Caldwell Family Centre
Canadian Mental Health Association, Ottawa
Care Centre Ottawa
(the) Carling Family Centre
Carlington Community Health Centre
Carlington Community Health Centre II
Catholic Centre for Immigrants
Centretown Community Health Centre (CCHC)
CHEO Social Work
City of Ottawa, INSTCity of Ottawa - Employment and Social Services
Community Laundry Co-operative
Confederation Court Community House
Conseil Économique et Social d'Ottawa Carleton (CÉSOC)
Coopération Intégration Canada (CICAN)
Cornerstone Children's Centre/Heatherington Nursery School/Hawthorne Meadows Nursery School
Crossroads Children Mental Health Centre
Debra Dynes Family House
Early ON
Eastern Ottawa Resource Centre
ECTI Ottawa
FAMSAC
Foster Farm Family House
GLIM-NCGC North America (The Refinery Ottawa)
Gloucester Emergency Food Cupboard
(the) Good Companions Seniors' Centre
Immigrant Women Services Ottawa (IWSO)
Inuuqatigiit Centre
Jewish Family Services of Ottawa
Lowertown Community Resource Centre
Métis Nation of Ontario
Michele Heights Community House
Morrison Gardens Community House
Nepean, Rideau, and Osgoode Community Resource Centre (NROCRC)
Operation Come Home
Orleans-Cumberland Community Resource Centre
Ottawa Carleton Lifeskills Inc.
Ottawa Community Immigrant Services Organization (OCISO) Ottawa Carleton Lifeskills Inc.
Ottawa Rape Crisis Centre
Ottawa Salus
Ottawa West Community Support
(The) Pavilion Food Bank
Pinecrest Queensway Community Health Centre
Pinecrest Terrace Community House
Rideau Park United Church
Rideau Rockcliffe Community Resource Centre
Royal Ottawa Mental Health Centre, ACT Team
The Royal Mental Health Centre – Bank-ACTT
Royal Ottawa Mental Health Centre, The Ozerdinc Grimes Family Regional Psychosis Clinic
Royal Ottawa Mental Health Centre – Schizophrenia Outpatient Clinic
Royal Ottawa Mental Health Centre, Transitional Aged Youth Program
Russell Heights Community House
Saint Vincent de Paul President of St. Francois d'Assise and St. Sebastien ConferencesSaint Vincent de Paul President of St. Francois d'Assise and St. Sebastien Conferences
(the) Salvation Army Bethany Hope Centre
Samaritan Support Services of Ottawa Carleton (SSSOC)
Society of Saint Vincent de Paul, Assumption of the Blessed Virgin Mary/St. Ignatius conference
Society of St-Vincent de Paul, Conférence Trinité
Society of St Vincent de Paul Ottawa South Conference
(the) Somali Centre for Family Services
Somerset West Community Health Centre
South-East Ottawa Community Health Centre
St. Joe's Women's Centre
St. Mary's Home and Community Outreach Centre
Upstream Ottawa
Vanier Community Service Centre
Wabano Centre for Aboriginal Health
Westboro Region Food Bank
Western Ottawa Community Resource
Centre
Winthrop Court Community House
YMCA-YWCA Transitional Family Housing
Youville Centre
Partner Agencies Sharing in Student Success 2023

This list was updated on: October 13, 2023